Colour-changing sealant enhances pack security
Allows a film of one colour to transfer a peel indicator of a different colour
Rollprint has introduced colour-changing sealant technology for heat-seal applications
Rollprint Packaging Products' colour-changing sealant technology for heat-seal applications aims to enhance security and deter counterfeiting.
The coextrusion-coated sealant can be applied to any thermally stable web, including polyester, nylon and polypropylene, or onto any of the US firm's ClearFoil barrier structures.
Rollprint says chevron pouches and lidding materials for trays will be the first commercialised applications.
The proprietary technology, which took a year to develop, has been engineered to allow a film of one colour to transfer a peel indicator of a different colour thereby providing a strong visual indication that a package has been opened.
The sealant, which is applied across the entire web, can accommodate many colour combinations to help support branding initiatives.
'When you peel open a standard chevron pouch, there is a subtle white indicator to show that the contents have been accessed,' says Dwane Hahn, Rollprint's vp of sales and marketing. 'What we've done is engineer a way to leave a strong visual reference with a desired colour.'
Not only does the new technology enhance security, but it also offers medical device and pharmaceutical manufacturers a way to communicate branding attributes or colour code products by type or size. Because the colour application is transparent, the contents remain visible underneath.
'We view this new sealant technology as a game changer to help manufacturers grow market share, while also enhancing security,' Hahn says.
In addition to medical device and pharma applications such as sutures, scalpels, pre-filled syringes, artificial joints, catheters and surgical gloves, Rollprint says the technology could also be used as secure packaging for valuable items such as gemstones, collectables, electronic components and documents.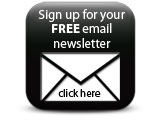 The web can be up to 65in wide and flexographically printed for additional brand support.
Companies