CombiGene and CGT Catapult collaborate on assays for CG01
CombiGene will now integrate the analytical assays into its production process
Ensuring that pharmaceuticals are of the same quality during every individual production run is a regulatory requirement. CombiGene and CGT Catapult have collaborated to develop a tailor made package of analytical assays to ensure that the production of the AAV1 based gene therapy CG01 meets this requirement.
CG01 will treat drug resistant focal epilepsy. CGT Catapult developed seven assays in order to characterise the various viral vector components and their performance. The methods to conduct these tests will now be transferred to the CDMO selected by CombiGene to manufacture their AAV drug material for clinical use.
"It is very gratifying that we have now concluded the work on the analytical methods together with CGT Catapult. It has been challenging work both technically and scientifically. This is another important step in securing the production of CG01", said Karin Agerman, Chief Research & Development Officer at CombiGene.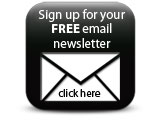 Matthew Durdy, CEO at CGT Catapult said: "CombiGene is an innovative gene therapy company working in an important area of unmet medical need. The availability of reliable and meaningful assays for manufacturing control is an issue for the industry and an area in which we set out to increase innovation and capability. This successful collaboration with Combigene has done that, and will further the development of this therapy for the benefit of patients with epilepsy."
Companies