Compact GEA PowerPak for medical disposables at Interpack
GEA will be at Interpack 2017 in Dusseldorf, Germany, May 4, 2017 in hall 7a, stand B09/B31
GEA is showing the compact thermoformer GEA PowerPak for sterile medical goods, pharmaceutical products and other non-food applications at Interpack 2017.
The thermoformer on display has a film width of 420mm and a 260–3.1 format. GEA supplies PowerPak thermoformers for film widths ranging from 280–660mm in general.
Functions for pharma applications
Some of the functions that are particularly useful for medical and pharmaceutical and non-food applications, such as a calibration port that provides access to components requiring adjustment or calibration. This includes, for example, measured data on pressure, vacuum, temperature and time.
Mechanical coupling is possible at two central points, the forming and sealing stations. In the main control cabinet, a separate area is available for measuring the resistance of the sensors.
Should the calibrated device display a different value, the respective values can be corrected on a special page of the touch panel.
The series also features a maintenance-free and low-wear membrane sealing system that ensures constant pressure across the sealing seam as well as fast and reproducible pressure build-up.
Minimised temperature fluctuations
Several temperature zones are integrated into the machine to minimise temperature fluctuations as much as possible on the heating plate and in the sealing frame. None of the cutting tools leave residues.
Product safety is enhanced with lubricant-free (thus, maintenance-free) lifting in the forming station, sealing station and cutting systems, which also extends the service life.
Encapsulated brake pads use low-abrasion material to minimise brake dust in the product area. Target-heated preheating plates are integrated to prevent structural changes to packaging materials in the sealing area, and to guarantee even film distribution within the individual packaging.
A large range of modules makes it possible to integrate individual functional adaptations and expansions, from formatting tools to energy-efficient servo technology for lifting in the forming and sealing stations, a strip punch as well as an Optiform system for plug support.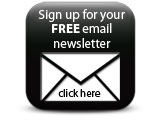 A snap-in feature ensures that the packaged product is securely held by the contour-fitted packaging. There is a large number of control devices for monitoring heating zones.
Featured Companies