Complete carbon neutrality with Antalis' Eco-Range
Businesses looking for sustainable packaging solutions need look no further than the Eco-Range, a brand which prides itself on delivering complete carbon neutrality
In addition to being manufactured from 100% reclaimed materials, rendering it 100% recyclable, four trees will be planted in a dedicated forest for every 1.5 tonnes of materials sold, certified under the Government's Woodland Carbon Code.
The Eco-Range, available from Antalis Packaging, will be invested in Thorney Coppice, a mixed coniferous and native broadleaf productive woodland, just outside Kettering (Northamptonshire, UK).
Certification under the Woodland Carbon Code ensures that the equivalent CO2 is captured, the right trees have been planted and the woodland is protected in the long-term, as well as being properly managed.
With more and more businesses understanding the value of carbon reduction, carbon compensating products such as the Eco-Range enable businesses to demonstrate their commitment to managing and reducing their carbon footprint.
For those with sustainability high on their agenda, the new boxes have a rating of 4 stars on Antalis' Green Star System and are printed with environmental credentials, demonstrating to customers that they take the green debate seriously by opting to use eco-responsible products.
Alongside the environmental benefits, the Eco-Range is made with a heavy duty, single wall corrugate, whilst still offering the same protective qualities as a standard double-walled alternative. Made from FSC Certified Board, the streamlined design is 40% lighter than a double wall and allows for a 30% increase in the number of cartons per pallet, securing cost savings.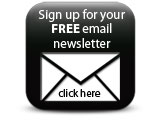 Jason Poxon, Packaging Technologist for Antalis, comments: "We're the first packaging company in the UK to offer our own range of carbon offset boxes, and our products in the Eco-Range have been subject to rigorous edge crash testing to ensure they live up to our standards. This gives our customers a double benefit of cost-savings and the ability to demonstrate their environmental responsibilities."
Companies