Concert receives US$4m milestone in GSK alliance
The companies are developing Concert's HIV protease inhibitor, CTP-298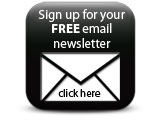 Concert Pharmaceuticals has received a US$4m milestone payment from GlaxoSmithKline (GSK) as part of the firms' strategic alliance to develop Concert's HIV protease inhibitor (HIV-PI) programme.

The alliance with GSK was formed in 2009. In the HIV development programme a number of deuterium modified-versions of atazanavir were evaluated preclinically and a subset selected for further testing in early human clinical studies. Based on the human data, CTP-298 was selected as the lead compound for further development.

Lexington, US-based Concert expects the programme will advance into initial clinical trials in HIV-positive patients next year.

Deuterium is a non-radioactive relative of hydrogen that can be isolated from seawater and has been used extensively in human metabolic and clinical studies.

'We are very pleased by the continuing progress of our alliance with GSK and their support of CTP-298's clinical development,' said Roger Tung, president and ceo of Concert Pharmaceuticals.

'For this contractual milestone our lead candidate met certain clinical criteria that included improved pharmacokinetics, as compared with atazanavir in healthy human subjects. Achieving those criteria demonstrates the potential of selective deuterium substitution clinically to improve compound performance and represents a significant advancement in our programme.'

The goal of the HIV-PI development programme is to create a potent, once-daily protease inhibitor that does not require ritonavir as a pharmacokinetic boosting agent, and that can be delivered as part of a fixed dose combination with other HIV replication inhibitors.


Companies