Convenient conductivity calibration to meet Pharmacopeia regulations
New white paper explains how a cutting edge conductivity measurement and calibration system ensures accuracy
Pharmacopeias require that conductivity measurement systems need to be periodically calibrated to ensure their precision. The range of accessories, time required and complexities involved in system calibration can lead to operator error, inaccurate calibration and imprecise measurements.
A new white paper - Convenient Conductivity Calibration - explains how a cutting edge conductivity measurement and calibration system simplifies the calibration process, ensures accuracy and is in full compliance with global pharmacopeia standards.
UniCond conductivity systems from Mettler Toledo feature Intelligent Sensor Management (ISM) technology, simplifying operations and improving performance:
Plug and measure – automatic data recognition
Predictive diagnostics – continuous monitoring of the sensor wear
Digital signal – eliminating errors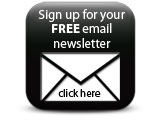 Download the full version of this white paper.
Companies