Cool Logistics India celebrates international certification
Commitment to quality management and assurance recognised with ISO 9001:2008 (Quality Management System) certification
A drive to ensure quality and first class service has been rewarded as Cool Logistics India Pvt Ltd celebrates an industry accolade. Proving its commitment to quality management and assurance, the company has achieved the internationally recognised ISO 9001:2008 (Quality Management System) certification.
The India-based manufacturer of temperature-controlled packaging solutions had to meet stringent criteria to demonstrate it adhered to a number of quality management principles. According to the company's research, it is now the first manufacturer and supplier of Temperature Controlled Packaging (TCP) within India to be certified to the ISO 9001:2008 Quality Management standards and guidelines.
'I am absolutely delighted with this certification. Quality and continual improvement are key to our success and I am extremely proud of our team in achieving ISO 9001:2008 certification as it completely vindicates the hard work and emphasis we have placed on such an important accolade,' said CEO Clive Wheeldon.
'Our customers can rest assured from this announcement that Cool Logistics India Pvt Ltd will remain committed to providing the highest quality temperature assurance products available in the South Asia region.'
This certification is a milestone achievement for the company, representing a culmination of years of hard work, institutionalised quality values and the sheer dedication of all Cool Logistics India Pvt Ltd employees.
Cool Logistics India is certified to the ISO 9001:2008 Quality Management System standards and guidelines with accreditation from TÜV SÜD Management Service GmbH (certificate 12 100 45758 TMS).
The ISO 9001:2008 certification standard is based on a number of quality management principles including:
Strong customer focus
The motivation and implication of top management
The process approach and continual improvement
Ensuring customers get consistent, good quality products and services
Conducting internal audits to check how quality management system is working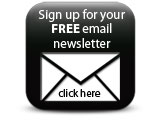 Cool Logistics is based in Bedfordshire, UK, and operates globally with an extensive network of partnerships and manufacturing locations.
Companies