Cool Logistics unveils exclusive high performance Chronos Advance
System offers a more compact, size efficient shipper that will perform to 72hrs against ISTA 7D standards and beyond 120hrs in real world environments
The Chronos Advance system offers a more compact, size-efficient shipper that will perform to 72hrs against ISTA 7D standards and beyond 120hrs in real world environments coupled with easy packing and handling elements.
Utilising advanced insulation and phase changing materials, Chronos Advance is designed to ensure maximum protection for payloads with the standardised components ensuring simple, error free assembly.
It is pre-qualified to a range of industry recognised ambient profiles and integrates a range of high performance features including:
High performance insulating foam and vacuum insulation panels with advanced phase changing material (PCM) technology.
Phase-Lock features simplify the packing process by using a single temperature CoolPhase PCM.
Hibernation can be achieved at any point during transit by placing the shipper into refrigerated storage, pausing phase change within the shipper, resulting in longer temperature compliant shipments.
Moisture protecting materials eradicating any potential damage to the product and labelling, from condensation build up on coolants.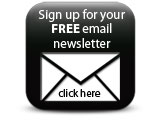 'We are confident the Chronos Advance will prove to be a real game changer within the industry,' said Paul Terry, Sales and Marketing Director, DS Smith Plastics Cool Logistics. 'It is time for change and the Chronos Advance does just that – offering superior performance and reduced costs.'
Companies