Coperion offers new pharma extruder design with maximum flexibility
The ZSK 18 MEGAlab extruder offers higher efficiency and uniformity than batch processes
ZSK 18 MEGAlab
Coperion has launched a flexible continuous pharma extrusion system suitable for research and development, and small-scale production.
The ZSK 18 MEGAlab extruder fulfills the requirements for both wet extrusion and hot melt extrusion (HME) processes. Offering higher efficiency and uniformity than batch processes.
Besides the extruder the system comprises two Coperion K-Tron gravimetric loss-in-weight feeders with superior accuracy in API and liquid feeding, a cooling belt, and a Coperion Pelletizing Technology strand pelletiser.
With a maximum throughput rate of 10 kg/h, the ZSK 18 MEGAlab is suitable for both wet and HME on a laboratory scale. For wet extrusion processes the system comprises more than 10 different die plates with various numbers of die holes and die hole diameters.
For hot melt extrusion applications Coperion has equipped the ZSK extruder with a die head that has several exchangeable nozzles to provide different strand diameters. The die head offers additional bore holes for PAT (Process Analytical Technology) sensors.
The Coperion K-Tron liquid gravimetric loss-in-weight feeder fulfills ATEX requirements and can be connected to each of the barrels of the extruder process section. The Coperion K-Tron gravimetric feeders also offer flexibility in their ability to handle a wide variety of materials, with even difficult flow characteristics and variable feed rates. This flexibility, coupled with Coperion K-Tron's superior digital weighing and controls technology, ensures high accuracies in materials feeding, all critical to the continuous pharmaceutical process.
The ZSK extruder itself and all peripheral equipment are very compact in size and are movable on wheels for optimum usage in laboratory conditions. Due to geometrical consistency within the ZSK series the ZSK 18 MEGAlab system allows proven scale-up to bigger ZSK extruder sizes and higher throughput rates. This is one of the most important requirements for successful laboratory installation.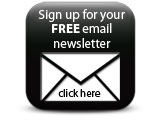 Stefan Gebhardt, General Manager of Business Unit Food and Pharma at Coperion, said: "We have designed an extrusion system that optimally meets two very important requirements of the pharma industry. The system offers a large number of features for various application processes and at the same time fulfills all state-of-the-art GMP requirements. This way the ZSK extrusion system can be used with maximum flexibility – for a wide range of research and development tasks as well as for clinical trials and small-scale production processes."
Companies