Creating the future … together
Based on a principle of co-creation, Corbion collaborates with industry partners to address the biochemical industry's most challenging problems. Dr Kevin Robinson caught up with Frederik Feddes, Vice President, Biochemicals, and Nicole Scheffers, Sales Director, Pharma, to find out more
Frederik Feddes, Vice President, Biochemicals, Corbion
Corbion has a 100-year history in the development and production of lactic acid and its derivatives, as well as enzymes, emulsifiers, minerals and vitamins. Its biobased ingredients are made from renewable resources and it boasts a backwards-integrated supply chain which ensures quality, consistency of supply and sustainability.
Corbion has served the global pharmaceutical industry for over 40 years, but this month, it unveiled a new central tenet in its business philosophy: co-creation.
So, what's it all about? "In a nutshell, co-creation is an approach we're adopting to help us, and the organisations we partner with, achieve more," says Feddes. "At Corbion, we've always held a long-term view. We want to improve the lives of people today, as well as those of generations to come. That means solving big problems as well as creating considerable possibilities and opportunities."
"The truth is, the strongest, most radical progress is made when complementary organisations work together, to combine their knowledge," he continues. "So, our co-creators programme seeks to join Corbion with partners who can capitalise on our expertise in biobased, sustainable technologies in the areas of antimicrobial protection, controlled release, solvency, emulsification and adhesion. And the pharmaceutical sector is an excellent fit for that."
"We're looking for partnerships with academia, multinational manufacturers, start-ups — any like-minded, ambitious organisations where working together will benefit not only both partners, but society more widely too."
Talking specifically about the pharmaceutical industry, Nicole Scheffers explains: "We've been active in the pharmaceutical sector for more than 40 years, so have a well-established track record that began when customers started to approach us and ask us to produce our natural lactate because it was a better alternative for them compared to the synthetic version (there are fewer side-effects for patients). Since that time, we've continued to develop and retain longstanding partnerships while maintaining a strong focus on delivering high quality products. For us, it's always quality first."
Breaking with tradition
Nicole acknowledges that, habitually, the pharmaceutical sector is known to be quite reserved; but, she says: "Collaboration and partnerships have become more commonplace in recent years. Indeed, it's a conservative industry and companies are rarely willing to reveal what's in their pipeline. But, the way we work is to form multidisciplinary teams and establish a position of trust; our aim is to work with their experts and implement a long-term programme that actually becomes stronger with time."
She explains: "For instance, we'll sit with our customers and investigate ways to add value, such as meeting certain specification criteria, for example, optimising an operational process and/or making a production line more cost-efficient. We've also been able to introduce back-up plans to reduce risk.
Pharma companies are particularly risk- and change-averse; for some of our most important products we decided to produce them on two separate production sites. One plant is in Spain, in this example, and there's another in the Netherlands where the company can make the same product according to the same exact criteria, which make the qualification process of our partners easier.
The process is constantly evolving, though, and Nicole feels that, compared with previous working relationships, "we're closer to that business now, closer to their teams; our experts are collaborating with theirs and, occasionally, we'll invite representatives from their company to visit our factory. Together, we explore — or workshop — how to enhance a process or make it more efficient. Sometimes, it's a brainstorming session where we ask: would it make sense to do X or try Y to improve the quality or make the procedure more sustainable or quicker? She adds: "For some customers, we've been able to substantially reduce their packaging requirements, optimise their supply chain and reach new levels of operational excellence."
Creators helping creators
Discussing the type pharmaceutical businesses that Corbion's looking to co-create with, Frederik tells me: "Co-creation is something we do throughout the biochemical industry; the main aim is to establish a partnership that is mutually beneficial to each company. Corbion is generally more aligned to the production or technology part of the collaboration and our customers are more often closer to the market."
"With the agreement in place," he says, "we then see how we can use our capabilities to add value in terms of safety, processing and quality, to cite a few examples, as well as aspects such as controlled release and encapsulation to ensure that a drug is delivered to the right place at the right time at the correct dosage. We also have a medical division within Corbion and a 50/50 joint venture with Medincell for the supply of PEG (polyethyleneglycol) and PLA (polylactic acid)-based resorbable copolymers in the field of controlled release drug delivery.
When that deal was signed in 2015, Corbion commented: "Corbion and MedinCell have been in a joint development programme since 2010 to optimise the manufacturing of PEG/PLA polymers for drug delivery. This co-operation has now successfully developed into a joint venture for the supply of PEG/PLA polymers. In this joint venture, Corbion will be responsible for manufacturing the polymers and, with our complementary expertise in the field of polymers, we will together develop the optimal polymers for MedinCell's applications. Corbion is the global leader in the field of resorbable polymers for drug delivery and medical devices. This new technology will further enhance our position in medical biomaterials."
Frederik continues: "We also offer FiberLive, a high-strength, resorbable composite for orthopaedic implants and cardiovascular devices that degrades into the body. It's a composite material consisting of resorbable glass fibres, resorbable polymers and a coupling technology that ensures excellent mechanical properties."
"This is what we try to do with co-creation," he says, adding: "We are successful because we have really good technical knowledge and expertise in certain areas … and we offer that skillset to our customers. In antimicrobials, for example, we're very active in food preservation, but we also serve both the human and animal health markets."
"ALOAPUR is an effective solution against Gram-positive bacteria and focuses specifically on intestinal health. By promoting gut health, ALOAPUR supports the overall health of animals. It's a safe, proven solution to achieve superior performance while significantly reducing the use of antibiotics. Of course, we're not an animal health company, so we need to reach out to companies in that market in terms of application … and that's when co-creation comes into play," he enthuses.
Hurdles and opportunities
Given the wide range of Corbion's abilities, from scale-up to contract manufacturing and beyond, why not go it alone and set up as a primary drug manufacturer? "We do offer these services, that's true," says Frederik: "Most of our products are predominantly used as active pharmaceutical ingredients (APIs) and, although we do also supply some excipients, that's a much smaller part of the business."
"But we have a bigger footprint in food than pharma, especially in areas such as food safety, taste and health solutions. So, for pharma, we need to partner to be able to focus on our core capabilities, which are technological and knowledge-based. We've drawn a line in the sand regarding where we are in the market, and where we want to remain, and we're sticking to our side of it!"
Any collaboration involves some hurdles to overcome, I suggest, such as intellectual property. Frederik agrees, saying "Of course, and IP is critical. It's one of the first things we address. We also assess the fit and culture of the companies we work with and their willingness to share information and data. Plus, being open about what you can — and can't — do is very important to us."
It's an "interesting time" for the pharmaceutical industry, what with new legislation, political uncertainty and the evolution of novel therapies and treatments, so I wondered what Corbion's outlook for the next five years or so was. "The industry is becoming increasingly regulated," notes Nicole, "which is why we've become a member of APIC, the active pharmaceutical ingredients committee."
"Within this framework, we openly discuss the growing quality and regulatory requirements of the sector and any associated challenges. Similarly, operational excellence is becoming more and more important and will play a larger role in the coming years."
"I don't think we'll see companies making the same profits that they did in the past, and they'll need to be more transparent and prepared to form partnerships to remain successful."
With a magic wand for a day, Nicole would conjure up an environment of global pharmaceutical regulation. "Dealing with numerous agencies and the proliferation of vastly different standards and formats all over the world can be frustrating to manufacturers and suppliers alike. If we could change that, it would be a huge benefit to the industry and, of course, the patients we serve."
"The patient aspect is key," adds Frederik, "especially in terms of novel routes of delivery and the growth of home- and self-administration, for example; it's an exciting development and an area in which we'd like to get more involved in. We don't actually interact with patients on a daily basis, but our customers do, so co-creation would be an ideal way to penetrate that part of the market."
In summary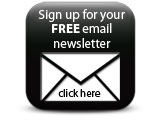 "Our world is changing and will continue to do so," reflects Frederik: "And that will only increase the need for collaboration and co-creation. We want to be at the forefront of that – showcasing the successes we've already had and inspiring others in the pharmaceutical and biochemical industries to work with us to achieve great things together. These are exciting times!"
Companies