Crest Solutions to exhibit at Making Pharmaceuticals, Conventry
Vist Crest Solutions who will be exhibiting from 24-25 April 2018 at Making Pharmaceuticals, Coventry
At Making Pharmaceuticals, Dan Anslow will share a series of key insights based on the experiences he has witnessed with customers implementing solutions for serialisation and aggregation.
From Large Pharma to CMOs, Anslow has first-hand knowledge of the realities of achieving compliance for regulation on track and trace, in particular for the EU Falsified Medicines Directive.
You can expect key takeaways to assist you to progress in your journey towards compliance, whether you have already chosen a vendor; are in the process of implementation; or have yet to select a vendor.
You can expect to learn:
how to achieve compliance with the FMD in the remaining months until the deadline
practical advice on key aspects of implementation that you should watch out for
how to truly embed Serialisation within your organisation
ensure your organisation retains compliance sustainably past 09 February 2019
how this project will really affect your organization
frequently Asked Questions from Clients and how Crest can tackle their queries
access to Anslow's knowledge during the Q&A session
Dan Anslow has spent the past 7 years working in the healthcare sector: firstly as a Marketing Director within the Medical Devices sector leading the safe and ethical introduction of new prosthesis into the orthopedic market and ensuring all products meet the highest patient safety standards; more recently as UK Sales and Marketing Manager within the Pharmaceutical sector supporting patient safety by promoting anti-counterfeiting and anti-contamination technology at Pharma packaging sites.
Anslow's experience and customer relationships help him to understand the key challenges the industry faces when complying with complex Serialisation (product Track and trace) regulations, including the EUFMD and DSCSA.
Making Pharmaceuticals is a free to attend exhibition and conference. Featuring companies that are fundamental to every stage of the life-cycle of a pharmaceutical product and a conference that covers the essential topics and issues facing the pharmaceutical industry.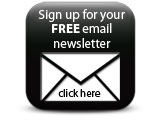 Crest Solutions looks forward to welcoming you on its stand number 402 where you can join other leading professionals in the world of pharmaceutical compliance.
Companies