Crown Bioscience expands presence in France
Severine Marrony joins the drug discovery firm as Manager, Business Development in France
Severine Marrony has joined Crown Bioscience, a global drug discovery and development service company providing translational platforms to advance oncology and metabolic disease research, as Manager, Business Development, in France.
Marrony has held various business development roles for global life science companies and has experience in microbiology, pharmacology, toxicology, molecular and cellular biology, and immunology. She has a PhD in molecular and cellular biology, and immunology from Strasbourg University and was involved in two patents while working at Novartis. She is fluent in French, English and German.
Crown Bioscience has also confirmed that its application to the French Ministry of National Education, Higher Education and Research to conduct research and development (R&D) for companies in France for the years 2015, 2016 and 2017 has been approved.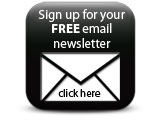 The approval means that Crown Bioscience's clients will now be able to declare purchased service amounts to be eligible for R&D tax credit (CIR) in accordance with article 244 section B of the general tax code, section 49 F and 49 M of the annex. Crown Bioscience estimates this will effectively reduce the net cost of these R&D services by approximately 30%.
Companies