Crown Bioscience strengthens pre-clinical leadership team
Hires Laurie Heilmann as Senior Vice President Global Strategy, Marketing Business Development
Crown Bioscience, a global drug discovery and development service company, has appointment of Laurie Heilmann as Senior Vice President Global Strategy, Marketing Business Development.
Bringing more than 30 years' experience in medical and life science services to the company, Heilmann has held several senior positions in prominent drug and device development companies, including ACR Image Metrix and Ockham Development Group.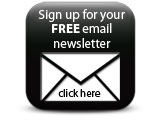 Heilmann has also been honoured multiple times as part of the President's Club and as the National Account Manager of the year for Spacelabs Medical and is an active member of the Drug Information Association (DIA).
Companies