Crucell puts temporary stop on shipments of two vaccines
Possibility of sterility being compromised at plant in Korea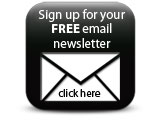 Dutch biopharmaceutical company Crucell has put a temporary hold on all shipments of its liquid pentavalent vaccine Quinvaxem and its hepatitis B vaccine Hepavax-Gene.

The company says the sterile operation of its Shingal facility in Korea may have been compromised during recent operations. The Shingal facility is to be vacated next year. The operations in the company's new Incheon facility are not affected.

Crucell said the situation is under investigation. It has imposed a hold on all material currently held in stock as a precautionary measure. The company expects to resume distribution before the end of November when the results of the investigation are due.

The company says there are no concerns in terms of product safety in relation to the use of any of the vaccines that have already been distributed. All products currently in the market were manufactured in compliance with GMP regulations and have passed all release tests and sterility analyses.

Crucell anticipates that in the period up to and including January 2011 new shipments of both drugs will be limited. Full availability is expected to recommence in February.


Companies