CurTec to display plastic bulk containers for pharmaceuticals at Pharmapack and Bio
CurTec will be exhibiting at Pharmapack NA (NYC) and Bio International (Philadelphia) in June. These are ideal opportunities to meet us and discuss your packaging needs and get familiar with our high end solutions
CurTec manufactures and distributes plastic bulk containers designed for the needs of the pharmaceutical and speciality chemical industries where hygiene, moisture control and quality control are major themes. The company will be exhibiting at Pharmapack NA (NYC) and Bio International (Philadelphia) in June. These are ideal opportunities to meet us and discuss your packaging needs and get familiar with our high end solutions.
Our high performance drums and containers are used for bulk shipment and storage of valuable specialty chemicals, APIs, excipients and intermediates as well as finished products in powder, tablet and paste format. They protect against product spoilage through water (vapour) ingress, avoid contamination of valuable content and allow you to comply with your legal obligations. Investing in high performance drums and bulk containers will lower your supply chain cost, increase profit and raise your customers' satisfaction.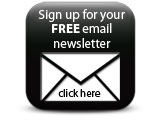 Want to know why the pharmaceutical industry appreciates us? Visit our pharma page and read some of the business cases. Or come and visit us at one of the many pharma events this year. We look forward to seeing you.
Companies