Cynata achieves stem cell manufacturing milestone
Biotechnology | Contract Manufacturing | Research
The company's Cymerus stem cell production technology enables large-scale, low-cost stem cell production
Australian stem cell and regenerative medicine company Cynata Therapeutics claims to have achieved a breakthrough in the manufacture of stem cells and is now set to scale up manufacturing of its mesenchymal stem cells (MSCs) for therapeutic use.
The company's leading platform technology – a stem cell manufacturing process known as Cymerus – has now been successfully validated at a biomanufacturing site at Waisman Biomanufacturing in Madison, Wisconsin, US.
Cynata has confirmed that this state-of the-art stem cell manufacturing process is capable of producing MSCs for therapeutic application, consistently, efficiently and economically, in a Good Manufacturing Practice (GMP) production environment.
The Cymerus process uses an effectively limitless starting material – a bank of induced pluripotent stem cells (iPSCs) – and a patent-protected process to derive MSCs for commercial use. This is said to be a world-first breakthrough that sets Cymerus apart from all existing methods of MSC production, which require a continuous supply of new tissue donations.
Cynata expects to be able to produce all of the MSCs it will ever need from a single iPSC bank, derived from a single blood donation.
The company will now move to manufacture its GMP-grade Cymerus MSC product and expedite its clinical trial and collaboration programmes.
A Phase I human clinical trial of the Cymerus stem cell technology is currently in planning stage, with discussions underway with regulatory authorities to ascertain and clarify the likely regulatory path for this therapeutic product. The proposed clinical study is intended to examine the impact of these manufactured cells on patients affected by graft-versus-host disease (GvHD).
GvHD is a condition that often follows a bone marrow transplant. It occurs when the immune cells in the donor material (the graft) attack the recipient's tissues (the host) as foreign. This condition is commonly treated with steroids, but if unsuccessful, the outcome is usually fatal. The condition therefore represents a substantial unmet medical need.
Dr Ross Macdonald, Chief Executive of Cymerus, said progressing to manufacturing scale up was a critical milestone for the company.
'An equity research report compiled last year by respected biotech analyst Stuart Roberts saliently noted that should Cynata demonstrate an ability to make cells at industrial scale under GMP then it would be in a position to be a 'genuine stem cell evolutionary'.
'We have just achieved this important goal.'
Dr Macdonald said that one of the big issues facing regenerative medicine companies was how to produce enough stem cells consistently, reproducibly and economically for clinical and commercial benefit.
'Our international manufacturing partner has now confirmed our proprietary process can achieve this in a GMP manufacturing environment. This is a key requirement for pharmaceutical companies as they move to capture the opportunities presented by stem cell medicine. An abundance of stem cells clears a path toward low cost, cutting edge cell therapy.'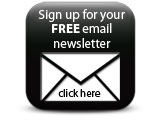 MSCs are a particular type of stem cell, thought to have two main mechanisms of action in ameliorating disease. They have anti-inflammatory effects by modulating the immune system and enhance tissue regeneration by protecting cells from damage and promoting healing – for example, by stimulating new blood vessel formation. The therapeutic use of MSCs is currently being investigated in more than 200 clinical trials around the world in a diverse range of illnesses, including immune disorders, heart disease, stroke, arthritis, fractures, degenerative disc disease, diabetes, lung disorders and eye disease.
Companies