Cyprotex expands its bioanalytical capabilities
To meet the requirements of existing and potential new customers
Cyprotex, a UK-headquartered specialist ADME-Tox contract research organisation, has expanded its bioanalytical capabilities within the BioHub site at Alderley Park, Cheshire to increase its service offering.
The company has installed a Waters Xevo G2-S QTof high resolution accurate mass spectrometer, a LabLogic Beta-Ram radiochemical detector and a Waters atmospheric pressure gas chromatography (APGC) system.
Cyprotex says the investment will enable it to improve its services to its existing pharmaceutical customers, as well as unlock future potential in new markets such as the chemical and personal care industries.
Assessing the metabolites formed following drug exposure is a key part of the drug development process and the company says the Waters Xevo G2-S QTof is one of the most advanced instruments for this purpose. By determining the accurate mass of the metabolites it enables more precise structural characterisation to be achieved. It can also be linked to the LabLogic Beta-Ram radiochemical detector, which allows detection of radiochemicals and quantification of radiolabelled metabolites formed.
'Characterising the structural identity of drug metabolites is a critical part of the drug development process. By investing in the QTof and the radiochemical detector we can now provide a comprehensive service which is appropriate for late stage preclinical development projects required by the regulatory authorities,' said Tony Baxter, Cyprotex's Chief Executive.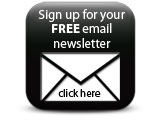 'As we expand into new markets we are observing a shift in the requirements for bioanalysis, and we are adapting our business accordingly. We now have a wide range of solutions to cover our differing customers' needs, allowing us to grow our existing business as well as attract customers from new markets.'
Companies