DBV Technologies makes major changes to its Board of Directors
Replacing the retiring co-founder, Michel de Rosen has been appointed as new Non-Executive Chairman of the Board. Company CEO, Daniel Tassé, has also been appointed to the Board
Michel de Rosen
French-based DBV Technologies has made a lot of changes to its Board of Directors. Leaving the Board is the co-founder of the biopharmaceutical company, Dr Pierre-Henri Benhamou. He has retired as Non-Executive Chairman, moving to a position on the Scientific Advisory Board.
Bjerke added: "We thank Pierre-Henri for his scientific discovery, his leadership in developing Viaskin Peanut as a potential treatment for peanut-allergic children and are very glad to have his continued counsel as a member of our Scientific Advisory Board, where we believe his input will be invaluable."
Benhamous' replacement is Mr de Rosen, promoted from his existing position on the Board. The other new addition is the company CEO, Daniel Tassé. Following these changes, effective immediately, DBV's Board will consist of eight directors.
Dr Torbjörn Bjerke, DBV's Board Director, said: "On behalf of DBV's Board, I would like to thank Pierre-Henri for his leadership and ongoing commitment to this organisation. We also welcome Daniel, as well as Michel and his expanded role, and look forward to our continued partnership in building a leading biopharmaceutical company."
Mr. de Rosen has served on DBV's Board of Directors since June 2018. He is currently Chairman of the Board of Faurecia and Pharnext. Previously, he has served as Chairman and CEO of Eutelsat, ViroPharma and Rhône-Poulenc Santé. Earlier in his career, Michel de Rosen held key positions at the French Ministries of Finance, Defense, Industry, and Telecommunications.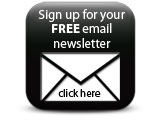 Commenting on his appointment, De Rosen said: "I believe in the potential of the Viaskin technology. I believe it is unique and compelling and may have the potential to offer novel product candidates that could become transformational therapies for patients."
Companies