DS Biopharma (DS) spin-out to develop treatments for fibrotic conditions and pulmonary disorders
Afimmune will continue the clinical development of a new anti-fibrotic compound
DS Biopharma (DS), a Dublin, Ireland-based privately held drug discovery and development company, has launched a spinout company focused solely on fibrotic conditions such as non-alcoholic steatohepatitis (NASH) and pulmonary disorders such as chronic obstructive pulmonary disease (COPD) and idiopathic pulmonary fibrosis (IPF).
The new company, called Afimmune, will continue the clinical development of DS102, a new anti-fibrotic compound.
Afimmune will study DS102 in NASH and in other pulmonary disorders.
The company has a number of other compounds in pre-clinical development.
DS Biopharma will focus on the development of DS107, an anti-inflammatory compound for atopic dermatitis and pruritus and DS109 for other inflammatory skin disorders such as acne.
Dr John Climax, Executive Chairman of DS Biopharma, said: 'By spinning out DS102 into a new company, DS Biopharma can direct its full attention to developing products for inflammatory skin conditions, whereas Afimmune will focus on fibrotic conditions and pulmonary disorders.'
Afimmune plans to start a Phase IIa study with DS102 in NASH patients later this year. This compound was shown to be safe and well tolerated in a Phase I trial.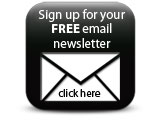 The company also plans to start a Phase IIa clinical trial in COPD patients following positive preclinical data.
Companies