Dance Biopharm elects Benjamin Wolin to board of directors
Dance Biopharm, a privately-held biotechnology company focused on the development of Dance 501, a proprietary 'soft-mist' inhaled insulin product to treat diabetes, announced the appointment of Benjamin Wolin to its board of directors.
Wolin was co-founder and CEO of Everyday Health, the leading digital marketing and communication platform for consumers, doctors and healthcare companies, until it was acquired by Ziff Davis, in 2016 for approximately $465m.
"Adding Ben to the board of directors is an important step forward for Dance. Ben is a proven executive who has deep experience in digital health, pharma marketing and commercialization as well as IPO and public board successes," said John Patton, Chairman and CEO of Dance Biopharm.
"His background and enthusiasm for our opportunity will be invaluable as we continue to develop our transformative product – position it for commercial success – and build a leading franchise in the diabetes category."
"John and the rest of the Dance team have created an amazing opportunity to both build a significant business and help millions of patients manage their diabetes without the pain and frustration of daily injections. I am thrilled to join the board of directors to help Dance succeed and fulfil its fantastic mission," said Wolin.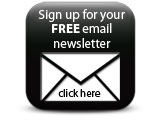 Wolin is currently chairman of Diplomat Specialty Pharmacy, the nation's largest independent specialty pharmacy and serves as an advisor and board member to a variety of other leading technology and healthcare organisations. Wolin is a graduate of Bowdoin College and started his career managing digital media for PBS, Tribune Interactive, Warner Bros and A&E.
Companies