Daresbury Laboratory builds facility for increased radiotherapy testing
The testing facility will enable Varian Medical Systems to more than triple its testing and manufacturing capacity
The Science and Technology Facilities Council's (STFC) Daresbury Laboratory has developed a facility to increase capacity for testing radiotherapy technologies.
Varian Medical Systems will use the facility to scale up testing of its advanced linear accelerator technology, which allows clinicians to deliver targeted doses of radiation to treat cancers of the lung, prostate, breast, brain, spine, liver, pancreas, bone, among many others.
These radiotherapy machines require specialist testing carried out by highly skilled technicians. Importantly, this testing must be performed in a radiation-protected environment due to the amount of radiation generated.
For the last two years, Varian has conducted this testing at Daresbury Laboratory at Sci-Tech Daresbury in the Liverpool City Region. Here, it's been using the existing radiation-protective infrastructure and the technical expertise available on-site, however, increased requirement to manufacture more of these radiotherapy machines has required Varian to upscale its testing capacity.
Designed and built in collaboration with Daresbury Laboratory, the testing facility enables Varian to more than triple its testing and manufacturing capacity, leading to the creation of five jobs at Daresbury Laboratory and additional jobs at Varian's Crawley site.
Paul Vernon, Head of STFC's Daresbury Laboratory, said: "Daresbury Laboratory has pioneered particle accelerators throughout its 60 year history. These systems are highly complex but are proving to be essential technology for the development of new generation radiotherapy systems for treating cancer."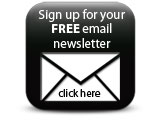 Andy Partridge, VP APAC EMEA Manufacturing at Varian said: "By working with STFC's Daresbury Laboratory, Varian will now produce and test many more Halcyon radiotherapy systems within the UK. This work leads to increased productivity, the creation of new jobs and supporting the development of cancer treatment."
Companies