Diaphragm pump in micro format
Gardner Denver Thomas has expanded its range of gas diaphragm pumps yet again
The smallest motor diaphragm pump in the range weighs around 15 grams
The series 1010 is the smallest miniature diaphragm pump ever developed by the Thomas Division and the smallest product in the range weighs a mere 15 grams (approximately).
The company says: 'Even more impressive is the 1010's overall performance. Reliability, extremely low power consumption and high power density in combination with miniaturised dimensions were the main focus of this development.' All these properties were confirmed by comprehensive tests and 4,000 hours of non-stop operation, says the company.
The newly developed valve unit guarantees optimum delivery, including that of wet gases, and enables good controllability for volume flow rates ranging from 100 to 800 ml/min. Hence, the majority of applications in the field of gas analysis are covered. Different diaphragm versions, optimised for vacuum duty only as well as combined pressure and vacuum use, are available. At present, durable bell-type armature motors are used to drive the pump. These are particularly efficient and easy to control thanks to their ironless winding.
They even fulfil operational requirements for Ex-certified devices. A drive for less rigid requirements is currently in preparation. The pump head can be rotated by 180°, which facilitates flexibility when integrating the pump. Assembly of the pump head, chamber and console is realised with two brackets. These brackets create a uniform pre-load resulting in a reproducible and consistent pneumatic performance for the pump's entire life span.
Target applications for the 1010 series are primarily portable gas detection and warning devices such as medical engineering and laboratory technology – but in particular for devices with limited mounting space.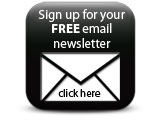 Gardner Denver Thomas GmbH belongs to the Thomas Division of the globally active Gardner Denver group. The company develops and produces compressors, vacuum pumps and liquid pumps for original equipment (OEM).
Companies