Dimerix appoints Medical Advisory Board
Dimerix has appointed a Medical Advisory Board (MAB) to help guide the company's DMX-200 clinical programme.
The MAB will provide clinical and strategic input into the company's lead programme, DMX-200 in chronic kidney disease and will provide guidance to the company as it shapes and progresses its DMX-200 programmes. The MAB will have no formal governance role.
Associate Professor David Packham (MD, MB, BS (Hons), FRCP, FRACP) will lead the MAB in the position of Chair, where he will be joined by:
Professor David Power, MD, MB, BS, PhD, MRCP(UK), FRACP
Daniel Cattran, MD, FRCP (C)
Alessia Fornoni, MD, PhD, FASN
Jonathan Hogan, MD
Kathy Harrison, group CEO at Dimeric, said: "We are delighted to have attracted such a respected group of nephrologists to join this inaugural MAB, particularly as the DMX-200 programme in chronic kidney disease moves closer to phase 2b trials."
"The formation of this board will help drive forward the clear clinical potential of our DMX-200 programme. The MAB members' insights and guidance will prove invaluable as we design and advance our programme."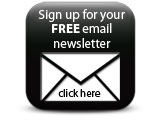 The MAB is compensated for its time through a combination cash and equity based remuneration, with the total number of shares to be issued of 2,743,000 (pre consolidation) and a package of options to be issued to the approximate value of $10,000 the precise number and exercise price to be determined.
Companies