Donors pledge US$4.3bn for vaccines for the poor
GAVI Alliance poised to vaccinate more than 250 million children in developing countries by 2015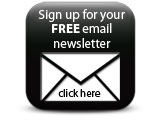 The Bill and Melinda Gates Foundation has pledged an additional one billion US dollars (£616m) over the next five years to help the Global Alliance for Vaccines (GAVI) campaign to buy vaccines to protect children in poor countries against diarrhoea and pneumonia.

The UK also announced additional funding for the programme, as Prime Minister David Cameron said the government would provide £814m of new funding up to 2015, which will help vaccinate more than 80 million children and save 1.4 million lives.

GAVI says it has helped prevent more than five million child deaths in the last decade with its immunisation programmes and the new funding will prevent four million more by 2015.

Donors yesterday (13 June) committed a total of US$4.3bn at the first pledging conference held by the GAVI Alliance, which exceeded the $3.7bn target announced last week.

The meeting was hosted by the governments of the UK and Liberia and the Bill & Melinda Gates Foundation.

A proportion of the pledges are conditional upon GAVI raising additional funds from new donors in the future. The pledges bring GAVI's total available resources for 2011–2015 to $7.6bn.

The increased support is timely as GAVI recently reported that a record 50 countries had applied for vaccine funding during the Alliance's latest application round – nearly double the previous record in 2007. This new support will allow GAVI to fully fund approved applications.

New donors, including Japan and Brazil, pledged money for the first time, and Australia increased its commitment tenfold.

'For the first time in history, children in developing countries will receive the same vaccines against diarrhoea and pneumonia as children in rich countries,' said Bill Gates. 'Together we must do more to ensure that all children – no matter where they live – have equal access to life-saving vaccines.'

Last week, GlaxSmithKline, along with Merck and Sanofi, said they were reducing the cost of their vaccines in developing countries.


Companies