Dr Bartu Ahiska is new Senior VP at Oxford BioDynamics
In his new role Ahiska will spearhead the commercialisation of the group's EpiSwitch technology platform
Dr Bartu Ahiska, new Senior VP
Oxford BioDynamics has appointed Dr Bartu Ahiska as Senior VP (Commercial), to spearhead the commercialisation of the group's EpiSwitch technology platform.
The biotechnology company is focused on the discovery and development of epigenetic biomarkers based on regulatory genome architecture, for use within the pharmaceutical and biotechnology industry
Ahiska is an experienced entrepreneur, IP strategist and technology driver with experience in several fields including medical engineering, biologics, computing and graphics.
He joins OBD from the Knight Cancer Early Detection Advanced Research Centre (CEDAR) at Oregon Health & Science University (OHSU) in Portland, Oregon, where he has been Innovation, IP & Commercialisation manager since 2016.
Ahiska was a Co-founder and remains a Non-Executive Director of Trogenex in San Diego, CA, and was COO and CEO of cloud-computing company Approxy before its acquisition by Numecent.
He holds a D Phil in Computational Genomics from Oxford University, for which he secured a fully-funded EPSRC scholarship and Bill & Melinda Gates Foundation funding. He also has MEng and MA in Information and Electronic Engineering from Cambridge University.
Bartu joins OBD's expanding commercial team and will work closely with both Glen Ferguson, who was appointed Senior VP (USA) in March 2019, and the rest of the Group's executive management team.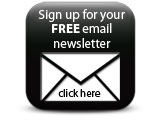 Christian Hoyer Millar, CEO of Oxford BioDynamics, said: "Bartu Ahiska has an exceptional track record as an entrepreneur in the creation and commercialisation of intellectual property, as well as an impeccable academic background. We are excited to have him join the OBD team and look forward to working with him for the benefit of our shareholders."