Dragon's Den entrepreneur supports personalised medicine initiative
James Caan becomes a patron of Cancer Research's Catalyst Club
Business entrepreneur James Caan, a former participant in the UK TV programme Dragon's Den, is supporting a new initiative that aims to bring forward the use of personalised medicine for people with cancer.

Caan is working with Cancer Research UK on a project called The Catalyst Club, which aims to raise £10m over three years to drive scientific advances that will make it possible to match cancer patients to the most appropriate treatment based on their genetic makeup and that of their cancer.

Of the money raised, £4.5m will go towards the genetic mapping of oesophageal cancer, a project being run by The International Cancer Genome Consortium (ICGC).

James Caan is working with Cancer Research UK on a project that aims to raise £10m for cancer research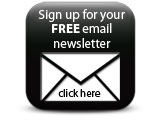 James Caan, patron of The Catalyst Club, said: 'By looking into the genetics of cancer, scientists can make personalised treatment a reality and potentially transform people's lives.

'The funds raised by The Catalyst Club will help develop new ways of understanding and treating cancer, which will help improve survival rates. We are on the brink of an exciting new era and I hope people will join me in becoming a catalyst for remarkable change.'

Harpal Kumar, chief executive of Cancer Research UK, said The Catalyst Club would fund pioneering initiatives to help scientists understand the link between genes and cancer.

'With James' support, we hope to secure a group of investors who can make a significant contribution towards our life-saving research,' he said.

'It is thanks to the generosity and support of our donors that we are able to maximise the chances of a cure for patients and transform the landscape of cancer treatment for the future.'


Companies