ELC Group expands into pharmaceutical product development market
Regulatory affairs provider creating extensive product portfolio for sale across US, EU, Latin America, Middle East and North Africa and China
ELC Group, a UK-based rapidly growing provider of regulatory affairs services, is expanding into the pharmaceutical development market with the creation of an extensive product portfolio targeting a range of therapeutic areas.
The products, currently under development by an ELC Group specialist team at R&D laboratories, will be marketed across the US, EU, Latin America, Middle East and North Africa and China. ELC Group estimates that the complete portfolio will generate an estimated value of US$2bn in annual sales after initial launch. It intends to sign key strategic global partners for licensing and distribution.
The new product portfolio will address a range of therapeutic areas, including oncology, cardiovascular treatment, diabetes and pain management and ophthalmic solutions. The product set is being developed using the latest techniques, including advanced technologies such as liposome systems and soft gel. ELC Group selected the products based on a number of key criteria, including global market size, annual drug sales, prior experience, expertise, and therapeutic categories.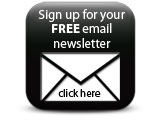 'Our rapid growth, built on intense demand from our global customers, has meant that our business has been naturally moving towards this solution expansion for some time,' said ELC Group CEO Marco Rubinstein. 'We have some of the world's leading experts working on the development of these products and we are keenly anticipating bringing them successfully to market in the near future.'
Companies