EMA and FDA combine efforts on pharmacovigilance
Discussions on shared pharmacovigilance issues will now take place between the agencies each month by teleconference
The US Food & Drug Administration (FDA) and the European Medicines Agency (EMA) are to combine efforts on pharmacovigilance, establishing a regular liaison system.
The FDA said discussions on shared pharmacovigilance issues will now take place between the agencies each month by teleconference. 'This increased degree of interaction will allow the agencies to work swiftly in the area of the safety of medicines and to coordinate communication activities,' it said. Physical meetings between experts will also take place, with EMA calling the new liaison system a 'cluster'. It would, said the FDA 'provide a forum for a more systematic and focused exchange of information on the safety of medicines'.
The regulators have set-up similar systems to discuss biosimilars, cancer treatments, orphan drugs, paediatrics and blood-based products.
Welcoming the move, Janet Woodcock, Director of the FDA Centre for Drug Evaluation and Research, said: 'The work of protecting the health and safety of the American people cannot be done in isolation.' And EMA Executive Director Guido Rasi said: 'In an increasingly globalised pharmaceutical market, collaboration between medicines' regulators is essential.'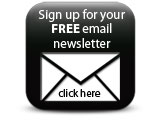 Canadian and Japanese regulators will be observers in these FDA/EMA meetings. The release of potentially sensitive information will be restricted by confidentiality arrangements.