EMA proposes reforms to packaging and labelling checks
Releases revised guidance
The European Medicines Agency (EMA) has released a revised system of checking pharmaceutical manufacturers' printed packaging materials, from outer and immediate labelling to printed package leaflets.
The detailed guidance says, for instance, that an EU member state may require additional information to appear on outer packaging concerning identification and authenticity of the product – this is to be included in a blue panel. It also stresses how outer packaging must include a space for the prescribed dose to be indicated by a label or hand-written notes. Member states also have the right to insist information is included in Braille.
The advice includes details on how EMA will check packaging mock-ups and specimens, noting that it keeps on file such documents for all medicines with a European Union (EU)-wide marketing authorisation, and that it can demand new copies at any time.
The Agency added that the presentation of information regarding print size, colour and layout is 'an important factor in overall 'readability' of labelling and leaflet, and this will in particular be checked on the submitted mock-ups and specimens'.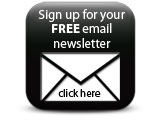 The guidance also includes detailed notes on how these samples and mock-ups should be submitted and says which EMA committees will assess their quality, giving deadlines for them to make their judgements.
Companies