ERT receives sixth consecutive award for outstanding customer service
Remains committed to exceeding expectations, driving high satisfaction
ERT, a global data and technology company that minimises uncertainty and risk in clinical trials, has received Omega Management Group Corporation's NorthFace ScoreBoard (NFSB) Award for consistent delivery of outstanding customer service throughout 2017.
This marks the sixth consecutive year that ERT has been recognised for achieving excellence in customer satisfaction, as rated solely by its customers.
"The NorthFace ScoreBoard Award recognises organisations who, like ERT, not only offer exemplary customer service, but who also center their existence on a deep commitment to exceeding customer expectations," said John Alexander Maraganis, President and CEO of Omega.
"There is no other award that recognises such achievement at this high level, so we are pleased to once again congratulate ERT for their ongoing efforts in this regard."
Omega's methodology measures customer satisfaction and loyalty levels on a five-point scale (or equivalent) four times during the year in such categories as technical support, field service, customer service and account management.
NFSB Award recipients are companies who, based solely on survey responses from their own customers, achieved a 4.0 or above out of a possible 5.0.
"Each of our employees is dedicated to helping our customers identify trial risks before they become problems to avoid costly delays," said James Corrigan, President and CEO of ERT.
"They are the force behind our best-in-class solutions, services and practices that supported more than 60% of all FDA-approved drugs in 2017."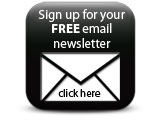 "Although we are honoured that our customers continue to recognise ERT as a trusted partner, we are always looking ahead for new ways to help them mitigate risks and bring life-changing treatments to patients more quickly."
Companies