EXCiPACT completes two framework agreements
For the certification of the manufacture and distribution of pharmaceutical excipients
EXCiPACT, a project launched by the International Pharmaceutical Excipients Council (IPEC) Federation, has completed framework agreements with two internationally recognised certification bodies for the certification of the manufacture and distribution of pharmaceutical excipients according to the EXCiPACT Good Manufacturing Practices (GMP) and Good Distribution Practices (GDP) Certification Standards.
The certification bodies are mdc medical device certification GmbH / blue inspection body GmbH, based in Münster, Germany and SGS, based in Geneva, Switzerland.
Auditors employed by these organisations who have completed the EXCiPACT training programme will now undertake pilot audits of pharmaceutical excipient suppliers. The independent witnesses will allow EXCiPACT to verify that the standards and the auditor training have been defined and implemented correctly. Once each auditor has been assessed satisfactorily they will become a fully qualified certified auditor under the EXCiPACT Certification Scheme.
The voluntary international EXCiPACT Scheme has been made available at a time when the regulators in the EU and US require that the holder of the marketing authorisation for medicines to ensure that appropriate GMP and GDP is applied to the manufacture and distribution of both APIs and excipients.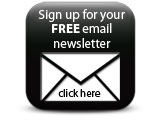 EXCiPACT is a voluntary international scheme to provide for independent third party certification of manufacturers, suppliers and distributors of pharmaceutical excipients worldwide. It will ensure patient safety through supplier quality while minimising the overall costs for assessing the excipient supply chain. It was launched in January this year.
Companies