EXCiPACT signs certification bodies to undertake excipient facility audits
Association expects to register other certifying bodies and auditors in the near future
The EXCiPACT Association – a project of the IPEC Federation – has signed agreements with two internationally recognised certification bodies (CBs) to undertake certified audits of excipient suppliers.
The two bodies named are the Stuttgart-based company mdc medical device certification GmbH (working in co-operation with blue inspection body GmbH of Münster) and Geneva-based SGS. The framework agreements are for the certification of the manufacture and distribution of pharmaceutical excipients according to the EXCiPACT Good Manufacturing Practices (GMP) and Good Distribution Practices (GDP) standards.
Auditors employed by these organisations who have completed the formal EXCiPACT training programme will now undertake EXCiPACT-witnessed pilot audits of pharmaceutical excipient suppliers. The independent witnesses will allow EXCiPACT to verify that the standards and the auditor training have been defined and implemented correctly. Once each auditor has been assessed satisfactorily they will then become a fully qualified certified auditor under the EXCiPACT certification scheme.
The scheme has been made available at a time when the regulators in the EU and US require the holder of the Marketing Authorisation for medicines to ensure that appropriate GMP and GDP is applied to the manufacture and distribution of both APIs and excipients. The requirement for site audits by the FDA and EMA continues to be pressed for pharmaceutical excipients and, as a result, suppliers must be prepared to receive increasing numbers of audits.
EXCiPACT certification can help to avoid some of these additional audits in a cost-effective manner. EXCiPACT expects to register other certifying bodies and auditors in the near future.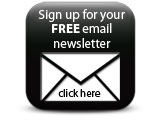 The EXCiPACT project consortium was formed back in 2009 by industrial associations from excipient and pharma suppliers including the the EFCG, IPEC Europe, IPEC Americas, FECC and PQG (UK) to jointly develop a set of cGMP and cGDP standards for pharmaceutical excipients. A Global Steering Committee (GSC) was formed to manage the project and it was launched officially in January 2012.
Featured Companies
See also