Edelmann leads development of standard for tamper-evident closures
European working group will publish initial draft this year
The CElock system from Edelmann has been used on the carton for blood-pressure reducing drug Sevikar from Daiichi Sankyo
The Edelmann Group, a German folding carton specialist, has taken a leading role in the development of a CEN standard for tamper-evident closures on pharmaceutical packaging.
A European group of experts including Edelmann is currently working on this standard following the publication of EU guidelines against counterfeiting for pharmaceuticals packaging approved in 2011.
As well as security features such as serial numbers or holograms on packaging, the EU guidelines call for measures to safeguard originality. They should also allow pharmacists to see whether packaging has already been opened and possibly had its contents exchanged.
Because the guidelines do not specify the features that should be added to the packaging to allow this to happen, German pharmaceuticals companies and associations, as well as packaging companies, have taken the initiative to specify the technicalities.
The basis is a DIN (German Institute for Standardisation) draft previously created by a German working group.
The European working group will publish its initial draft later this year.
The Edelmann Group is represented in both working groups, contributing its pharmaceutical packaging expertise.
The firm says constructive tamper-evident closures offer advantages in terms of manipulation prevention in folding cartons. Due to their construction, these closures can only be sealed once and then cannot be opened again without visible damage.
'No further tools are required in this case to check for manipulation,' says Meino Adam, head of packaging development for healthcare at the Edelmann Group. 'Through the CElock system, which has been registered for a patent, we already have folding carton designs in our portfolio that work accordingly.'
With the CElock system, specially designed flaps on the carton are torn open when the pack is opened along a perforation. Although it is resealable, the initial opening remains clearly visible.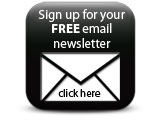 Edelmann says the CElock can be implemented in all standard packaging lines without significant extra costs. It has been used on the pack for the blood-pressure reducing drug Sevikar, from Japanese pharmaceuticals producer Daiichi Sankyo.
Companies