Edelmann wins Pharmapack Award for vial packaging
Third award won by folding carton concept
Successful once again: the vial packaging from Edelmann for Weleda won a Pharmapack Award 2013
Edelmann, a German manufacturer of board packaging, has added a Pharmapack Award to the accolades already received for its vial packaging for homoeopathic medicinal products from Weleda.
The Pharmapack Award is given annually for pharmaceutical packaging solutions during the Pharmapack trade fair in Paris.
This is the third time that Edelmann's folding carton concept has won an award.
Edelmann was successful on this occasion in the 'Ease of use & progress simplification' category. The concept features a two-part, flat packaging that can be processed and filled automatically. Edelmann's partner Uhlmann Pac-Systeme developed the machine technology.
Companies are recognised in the Pharmapack Awards for innovative packaging developments that support the safe application of medicinal products.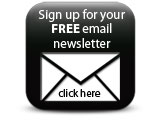 The vial packaging won the European ProCarton/ECMA Award 2012 as well as the German Packaging Prize 2012.
Companies