Effluent treatment problems threaten compliance of 30% of plants
According to an independent study commissioned by Siltbuster Process Solutions, 30% of companies in a mix of industries have had a significant effluent treatment problem in the past year, which has put their compliance at risk, with effluent treatment plant failure or breakdown being the most common cause
The independent study — UK Industrial Effluent Treatment — among production directors and engineers responsible for over 156 manufacturing sites in the UK, identifies a lack of investment, production pressures plus poor understanding of the interplay between production and wastewater treatment as lying at the root of the problem.
A third of the companies questioned said investing in waste treatment plant is a priority, however 28% of production heads report their treatment plant is significantly under invested in.
Forty one percent of the companies last invested in the plant more than five years ago and 23% more than 10 years ago.
Fifteen percent argue this is because the board is only interested in investing in production lines; a further 13% say effluent treatment is viewed as a boring area, which senior management does not want to think about.
The research suggests this is symptomatic of the low-profile, which effluent treatment generally has within some organisations. For instance, although 64% of companies want plants to deliver major product innovations, 31% of production heads complain they are not involved in new product development until all the decision-making is done.
This is a major issue as product innovation and effluent treatment are closely linked; a new product formulation can cause a change in effluent characteristics and for 26% in the study this leads to treatment problems.
In another example of organisations failing to consider the knock-on impact of business decisions on wastewater treatment, 69% of companies studied are under pressure from senior management to boost plant throughput, yet one in five has no additional treatment capacity to cope with such an increase in production.
Rich Matthews, General Manager of Siltbuster Process Solutions, said: "According to our research 28% of production sites routinely suffer from treatment problems, which are directly due to spikes in production. These companies do not have enough effluent treatment capacity, yet most are under pressure to further boost production. In such a situation, something has to give — and if care is not taken that could be compliance!"
The research identifies a myriad of other causes of effluent problems including changes in: cleaning chemicals (18%), unreported spillages (18%), staff error (15%), production methods (10%) and shift patterns (5%).
Matthews said: "Greater consideration needs to be given to the effect of production decisions — such as changing shift patterns and chemicals or introducing new product formulations — on the treatment plant.
The businesses also need to spend some time contingency planning, thinking about how they would respond to problems, should they arise. At the moment unexpected effluent treatment problems currently cause considerable disruption and incur huge costs.
Over a third of companies interviewed are so unprepared when problems strike they resort to expensive tankering to take effluent off site until issues are fixed. A further 20% reduce, pause or even stop production. Only 1 in 10 thinks to use temporary treatment equipment, despite the fact that it can provide a substantial net cost saving when compared with the alternatives.
Matthews said: "Stopping production is an absolute last resort which no company wants to face. Contingency planning not only helps prevent and manage the effects of emergencies, but by making companies better aware of the options open to them, the financial impact can be reduced when they do occur."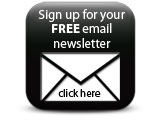 Companies