Eiger BioPharmaceuticals closes merger with Celladon
The US firm is developing a clinical stage pipeline of orphan disease programmes
Eiger BioPharmaceuticals, a privately owned Californian biopharmaceutical firm, has completed its merger with Celladon. In connection with the merger, Celladon has changed its name to Eiger BioPharmaceuticals. The firm, also based in California, is focused on developing molecular therapies for congestive heart failure through the application of scientific discoveries in molecular cardiology.
Prior to the merger, Eiger received gross proceeds of US$39.5m in new investment from a combination of current and new investors including HBM Healthcare Investments, Vivo Capital, InterWest Partners, RA Capital Management, Sabby Management, Sphera Global Healthcare, Perceptive Advisors and Monashee Capital Partners.
Together with approximately $26.1m in pre-merger cash on Celladon's balance sheet, the combined company has approximately $59m in cash.
'We are very pleased to complete this merger, which marks a significant milestone for Eiger. We are transitioning from a private company to a publicly-traded company through this merger, and significantly increasing our financial resources,' said David Cory, President and CEO of Eiger.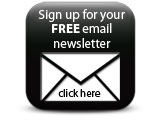 He said the funds would support operations and enable the firm to advance its four orphan disease programmes for treating hepatitis delta, hypoglycaemia, pulmonary arterial hypertension and lymphoedema.
Companies