ElevateBio starts building cell and gene therapy company portfolio
New holdings company has a basecamp building that will be available to startups to help get them off the ground
ElevateBio company basecamp building in Waltham, Massachusetts
ElevateBio, a new US-based biotechnology holding company, has announced intentions to create and build a broad portfolio of cell and gene therapy companies through partnerships with leading academic researchers, medical centres and entrepreneurs.
ElevateBio's fully integrated business model is structured to efficiently build single- and multi-product cell and gene therapy companies by providing scientific founders with centralised bench-to-bedside capabilities including world-class scientists, manufacturing facilities, drug development and commercialisation expertise.
ElevateBio's basecamp is a single 100,000 sqft R&D, process development and cGMP manufacturing company that provides centralised expertise for all ElevateBio portfolio companies, and also serves selected strategic partners. The company has closed US$150 million in Series A financing co-led by the UBS Oncology Impact Fund managed by MPM Capital and F2 Ventures, joined by EcoR1 Capital, Redmile Group, and Samsara BioCapital.
David Hallal, ElevateBio co-founder, CEO and Chairman, said: "A foundational element of our scientific, clinical and financial strategy is ElevateBio BaseCamp, which is our single R&D, process development and manufacturing company that supports our portfolio companies and a select group of strategic partners that will benefit from our expertise and facilities. We look forward to announcing our initial portfolio companies and strategic partners in the coming weeks."
Speaking to Xconomy, CSO of Mitch Finer Startups, said that startups developing chemical drugs often lean on contract manufacturers to make their products, but contractors are often too expensive for most to afford.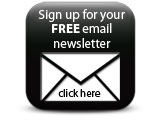 Ansbert Gadicke, the co-founder of an associated company, MPM Capital, said: "At MPM, we are thrilled to have incubated ElevateBio, a company that is creating a novel environment to accelerate the development of cell and gene therapies for patients and deliver significant value to investors."
Companies