Emergex progresses its synthetic vaccine development pipeline
Pioneering a simple, inexpensive and fast approach to vaccine development using 100% synthetic vaccine constructs to provide long-lasting cellular immunity against infections
Emergex Vaccines, a private biotechnology company pioneering a new approach to vaccine development in the field of infectious diseases, provides an update on its vaccine development pipeline and business.
Emergex was established in January 2016 with the primary focus of developing 100% synthetic vaccines, designed to elicit a cytotoxic T-cell response and long lasting immunity against existing and emerging viral and bacterial infections.
Professor Thomas Rademacher, cofounder, CEO and CSO at Emergex, said: "Vaccine development has historically been perceived as a timely, costly and difficult process, which often has produced disappointing results. Our unique technologies enable us to create vaccines in a timely manner, utilizing a very simple synthesis process that results in vaccines that are a fraction of the price of conventional vaccines."
"We believe that these vaccines could make a difference to people afflicted by some of the most serious infectious diseases in the world today. We have completed some important milestones for our lead vaccine candidates in each of the viral families that will lead to clinical validation early next year."
Emergex's vaccines combine synthetic peptide constructs representing highly conserved components of a virus family with a gold nanoparticle carrier system. Immunogenic peptide-gold nanoparticles that elicit the strongest cell-mediated immune response are reverse-engineered to work in disparate genetic populations, following identification and selection using post-infectious blood assays.
The final vaccine constructs are designed to elicit a cytotoxic T cell immune response, similar to that which would occur naturally in individuals of any Human Leukocyte Antigen (HLA) type who were exposed and then successfully recovered from an infection. The HLA system or complex is a gene complex encoding the major histocompatibility complex (MHC) proteins in humans.
During 2017 and early 2018, vaccine constructs for Emergex's Flavivirus, Filovirus and Influenza virus development programmes were successfully synthesized using exclusively licensed technology.
Emergex has specifically designed and developed to cGMP quality the fundamental gold nanoparticle that will act as the standard core for all of its vaccines.
This particle has the advantage of strong inherent immunogenicity and is easy to synthesise on its own and as a component in peptide-based vaccine constructs. The particle has entered toxicology testing with results due towards the end of the year.
Emergex's lead development programme is a strain cross reactive Dengue (Flavivirus) vaccine candidate incorporating peptides that also target other Flaviviruses such as Zika and Yellow Fever.
A single Flavivirus indication will initially be tested through to Phase I and will set the regulatory pathway standard. This construct has been synthesised and has entered toxicology testing. A Phase I clinical trial is expected to commence early next year.
The company also has programmes in parallel development for a universal Filovirus vaccine, to target Ebola, and for a pandemic flu vaccine.
Emergex's synthetic vaccines provide significant advantages when compared to traditional vaccines. They stimulate cell-mediated immunity, resulting in preventative and therapeutic effects and can be developed in less time and at a fraction of the cost of traditional vaccines.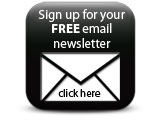 The vaccines are administered via a micro-needle patch to support reasonable compliance rates and in addition, stability at ambient temperatures, enabling easy shipping and convenient distribution, particularly as some developing nations are subject to poor infrastructure.
Companies