Equipped for a rapidly changing pharma market
Changes in the global pharmaceutical landscape will place new demands on processing, filling and packaging machinery and equipment. In particular there will be a rise in demand for inspection technology, the ability to handle potent substances, adapting lines for small batch sizes and research purposes, single-use components and optimisation of manufacturing processes with respect to Overall Equipment Effectiveness (OEE)
With the new product line PreVAS (Pre-Validated, Pre-Assembled, Pre-Sterilised), Bosch offers cost-effective plug-and-play tools that provide additional flexibility for aseptic filling operations
Dr Jérôme Freissmuth, Bosch Packaging Technology, analyses trends in pharmaceutical manufacturing and their impact on processing and packaging machinery and equipment.
In 2013, the pharmaceutical industry will continue to witness major changes and challenges. Rapid development of the emerging markets, progress in drug research, the rise in generics production, the availability of high-potency drugs and innovations in manufacturing processes will modify the global pharmaceutical landscape, placing new demands on processing, filling and packaging machinery and equipment. The development of new drug delivery devices, such as the optimisation of inhalers and insulin pens, increasingly focuses on patients' individual needs, in particular with respect to convenience and ease of use.
To keep pace with these advances, engineering expertise is required to design equipment that can handle, package and secure such substances. Pharmaceuticals, biopharmaceuticals, vaccines and antivirals must be manufactured and packaged with the utmost caution and attention to detail. With these requirements in mind there are five particular trends emerging in the field of pharmaceutical processing and packaging equipment, namely:
a rising demand for pharmaceutical quality and safety through inspection technology
the ability to handle potent substances
adapting lines for small batch sizes and research purposes
an increasing use of single-use components
and the need to improve productivity by optimising manufacturing processes with respect to Overall Equipment Effectiveness (OEE).
Strict pharmaceutical quality and safety standards such as the US Food and Drug Administration's (FDA) Process Analytical Technology (PAT) guidance, as well as Good Manufacturing Practice (GMP) set the framework for pharmaceutical manufacturing processes. Their aim is to reduce the risk of product recalls and, most importantly, to safeguard consumers' welfare. To comply with these regulations, the industry requires reliable and high-end inspection equipment to be integrated into production lines. Since 100% control has become obligatory, manufacturers are continuously challenged to increase output and improve efficiency, as well as inspection accuracy, and the main focus will be on fully automated solutions. Manual and semi-automated devices remain in use for research purposes, customised smaller batch applications and the re-inspection of rejects from fully automated machines.
Physical inspection via spectroscopic methods, pressure decay or high voltage can be used to detect leakages and fissures in containers.
One of the most common and reliable methods for particle inspection is 'static division' (SD) technology. It derives its name from the ability to differentiate static from moving objects, using light transmission to detect moving particles by measuring dynamic light fluctuation. Projecting light through the liquid onto an optical SD sensor enables the differentiation between particles contained in the liquid and immobile objects. The SD technology is also suited to inspecting filling levels. Ultramodern high-speed cameras, in turn, allow for the reliable detection of particles and cosmetic defects on containers. The combination of these two inspection methods provide for the best inspection results.
Machines based on X-ray technology serve as systems for comprehensive quality and weight control of capsules. These technologies are advancing rapidly due to software development and new imaging capabilities. The most recently developed inspection units are able to check simultaneously all quality features such as weight, foreign particles, deformation of capsule (top and bottom), as well as length in both realtime and at high throughput rates. The exact process control adopts several functions of visual systems for error identification and provides significant benefits such as reduced reject rates and the prevention of packaging errors.
The Static Division (SD) technology, developed by Eisai Machinery, detects moving particles in pharmaceutical liquids by use of an optical sensor
Managing high potency substances
The use of high potency pharmaceuticals has grown extensively, causing manufacturers to protect all elements of the supply chain from their potentially harmful effects. The handling of highly potent drugs is therefore built around the principle of protecting drugs and employees from contact with each other, with as little manual intervention as possible. Also, for high potency drugs such as hormones, GMP guidelines require dedicated facilities to minimise the risk of cross-contamination.
The latest equipment solutions favour the use of automation and robotics technology to reduce human contact with any substances that are being manufactured, increasing reliance on the use of barrier technology such as isolators.
Barrier technology provides fully enclosed, sealed and pressurised units completely separated from operators. They offer greater sterility assurance than conventional cleanrooms, and can significantly lower costs associated with more traditional filling and finishing methods. The most advanced, closed restricted access barrier systems (cRABS) contain the toxic compounds within the chamber, usually by the use of positive pressure and air filtration systems. Technological advances in air suits, gloves and sleeves further diminish the risk of cross-contamination. Automated cleaning features allow for machine parts to be cleaned without manual disassembly, and give employees greater protection from potentially harmful substances.
Manufacturers increasingly rely on the use of barrier technology such as isolators
Producing small batch sizes
Although personalised medicine is still at an early stage of development, it will demand ever more flexible and versatile processing and packaging solutions. Smaller batch sizes shift the emphasis from speed and mass production of standard dosage products to more individualised products packaged in high quality materials. Short start-up times, easy changeovers and a high degree of automation are key considerations.
Devised on very small laboratory equipment, eventually the recipes need to be transferred to production scale machinery. New machinery developments demonstrate the possibility of covering almost the entire manufacturing process in one single machine, thereby dramatically reducing investment costs. Laboratory processes can be optimised through the use of small and flexible machinery. Key production parameters are clearly defined and allow for an easier transfer from lab to production scale. Recently developed software is now able to calculate the required process conditions and, hence, save considerable time.
In the fast-paced pharmaceutical market, it is difficult for manufacturers to anticipate which products will be required next. Therefore new machinery must be future-proof, have scalable and flexible platforms, and be adaptable to new products, characteristics and formulations. These solutions are supported by the enhanced use of pre-sterilised packaging formats such as syringes, vials and cartridges. With their flexible platforms, the latest machinery is capable of processing many different containers.
Moreover, equipment providers will need to increase their services in terms of formulation and development support. This service can range from operator training sessions for trouble-free usage to the rental of entire laboratories including personnel and equipment for the development of formulations. The data generated in these test runs must be suitable for an easy scale-up to the customer's own production equipment.
The demands for greater flexibility and the elimination of possible contaminants will find another effective ally in the form of single-use components. This trend is a consequence of industry safety regulations, growing use of highly potent substances, and a shift towards smaller batch sizes. The time-consuming process of cleaning, sterilisation and validation of product contact parts, particularly during changeovers has long been a hindrance in achieving operational efficiency. Single-use, pre-validated, pre-assembled and pre-sterilised parts including hoses, product bags, filling needles and tubing remove this inefficiency and can eliminate the loss of capacity resulting from lengthy cleaning validation as well as the risk of contamination between batch runs.
Throughout 2013, pharmaceutical manufacturers will be increasingly drawn to the simplicity and speed of single-use systems, making industry standards easier to meet. Assembled in DIN ISO 14644-1 Class 7 cleanrooms, the latest single-use components are connected to the product stream via sterile plug-and-play connections and are easily removed, bagged and disposed of without breaking connections and exposing the environment to the product. Market leading experts offer ready-to-install solutions that can easily be validated. Flow behaviour, interfaces, tubing layout, distribution and connection are pursued using a holistic approach. This makes new single-use filling systems easy to connect and operate. They are precise and safe, and enable significant time savings on product changeovers.
The laboratory device Solidlab 1 from Bosch Packaging Technology combines three process modules in one single machine: powder mixing, granulating and coating of pharmaceutical pellets and tablets
Improving productivity
In general, rising cost pressure in production will press manufacturers to improve productivity further with respect to OEE over the next few years. Large-scale production of generics will increasingly be relocated to the emerging markets, calling for durable and highly productive machines. To maintain and improve a plant's OEE, aftermarket services are becoming more important. A processing and packaging specialist who wants to keep pace with the industry needs to offer comprehensive consulting services all over the globe.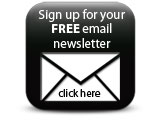 OEE is equally important when it comes to the development and market introduction of new pharmaceuticals. So far, the production of small batches has been quite an expensive venture. But with the optimisation of machines in terms of flexibility, automation, easy changeover and scale-up, the situation has changed significantly – and will continue to do so. These improvements enable manufacturers to develop new drugs with a faster time to market, while complying with strict regulations. Pharmaceutical companies that offer machinery and services along the pharmaceutical value chain lead the way into an exciting future of changes and opportunities.
Companies