Ercros has problems with tests and pests at Madrid API plant
Receives a warning letter from the US FDA
The US FDA has warned a manufacturer of active pharmaceutical ingredients in Spain about failures in the validation of its water purification systems, not completing raw data from endotoxin tests conducted to ensure compliance with established specifications, and failing to maintain buildings and equipment.
FDA investigators observed accumulation of dirt on top of tanks during an inspection from 11–15 July last year, following a leak in a product transfer pipe.
'The interior of the equipment had accumulated approximately half an inch of a white substance and contained a shallow pool of liquid at the bottom,' the FDA said.
The inspectors also found buildings in a state of disrepair with multiple large openings that provided a point of entrance for pests. An FDA inspector confirmed the presence of bird feathers in the plant and spiders residing near the tank hatch.
Ercros was also criticised for a lack of any investigation of critical deviations or a failure of a batch to meet its specifications or quality standards. For example, the IR spectra of API lots did not match the IR spectrum of the standard and the quality unit failed to document and investigate this, the FDA said.
Additionally, the firm failed to investigate excursions of temperature and relative humidity in its stability chambers and sample retention room, and failed to investigate incorrect labelling of laboratory samples that led to laboratory errors.
The FDA advised Ercros to re-evaluate all changes made to its processes and update its drug master files, and provide its customers with a summary of changes made to its processes and supporting evidence that each of the changes had no negative impact on the quality, identity, purity, efficacy or stability of the APIs manufactured.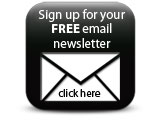 The FDA said this was not an exhaustive list of the failings at the plant and warned Ercros that it must comply with all US standards for cGMP if it wishes to continue to ship APIs to the US.