Euprotec collaborates with Fulhold and New Jersey Medical School
Contract Manufacturing | Ingredients
To develop novel agent to prevent multi-drug resistant skin infections
The US Department of Defence (DoD) has awarded the New Jersey Medical School (UMDNJ) and an international consortium consisting of Euprotec and Fulhold a US$1.53m contract to develop a new product that could save the lives and hasten recovery of soldiers on the front-line.
UK contract research organisation Euprotec is collaborating with Mauritius-based Fulhold and the UMDNJ to evaluate a topical broad-spectrum antimicrobial agent for use in US soldiers' battle packs. When applied to a battlefield wound, the product will prevent a broad range of post-traumatic microbial infections, which could otherwise prove fatal if left untreated.
The Fulhold product, carbohydrate derived fulvic acid (CHD-FA), has a novel mechanism of action with no reservoir of natural resistance. The firm says CHD-FA demonstrates potent broad spectrum antimicrobial activity against a range of multidrug resistant Gram positive and Gram negative bacteria such as MRSA, NDM-1 positive E. coli, carbapenem-resistant Enterobacteriaceae (CRE), tuberculosis and pathogenic fungi.
The DoD funding will support extensive research to accelerate the development of the product for treatment of US soldiers, in a bid to reduce the significant morbidity and mortality caused by traumatic wound infections.
It is critical that we address antimicrobial resistance and CHD-FA offers significant potential for the prevention of serious wound infections
CHD-FA is likely to be particularly suitable for use in soldiers' battle packs or first aid situations as it is safe and stable at high temperatures.
If successful, the project could be a significant breakthrough in the prevention of a broad range of difficult to treat infections. Ultimately the goal is to make the product available generally to prevent infections in wounds and serious burns.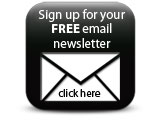 Dr Lloyd Payne, Chief Executive of Euprotec, based in Manchester, said: 'It is critical that we address antimicrobial resistance and CHD-FA offers significant potential for the prevention of serious wound infections. This award further validates our scientific capability and strong commitment to the infectious disease therapeutic area.'
Companies