Europol and FDA team up in counterfeit medicines case
Charge two Turkish nationals with smuggling fake medicines
European Union (EU) police agency Europol and the US Food and Drug Administration (FDA) have successfully combined efforts to break a counterfeit cancer drug ring based in Turkey.
Two Turkish nationals from Istanbul have now been charged with smuggling fake prescription medicine from Turkey and other countries into the US. Europol said the defendants are accused of obtaining unapproved, misbranded, adulterated, and counterfeit cancer treatment drugs from various sources.
'They then used shipping labels that concealed the illegal nature of the prescription drug shipments, including customs declarations falsely describing the contents as 'gifts', 'documents' or 'product samples' with no or low declared monetary values,' said the police agency.
One tactic was breaking large shipments into smaller packages to reduce the risk of seizures by US Customs. Europol added that some prescription drugs needing cold temperatures to maintain stability were shipped without insulation.
'This was despite the length of time required to ship products from Turkey to the US, putting patients at high-level risk,' said the EU agency.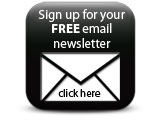 The 39 and 40-year-old men have been indicted by a Missouri federal grand jury on one count of conspiracy to smuggle merchandise into the US and three counts of smuggling. Both were arrested in Puerto Rico on 17 January.
Companies