Evotec signs agreement with Hypha Discovery
Finance | Research | Regulatory
Evotec gains access to Hypha's high quality natural product screening collection, MycoDiverse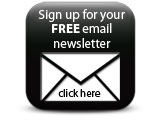 Evotec has signed an agreement with UK-based Hypha Discovery that gives it access to Hypha's MycoDiverse natural product collection for use as part of its hit and lead identification services. The MycoDiverse collection, which is unexploited in most therapeutic areas, contains samples of high chemical novelty.

Furthermore, following screening, Evotec could leverage its capabilities and expertise in natural product chemistry and medicinal chemistry to optimise promising hit compounds.

'We see access to Hypha's high quality natural product collection as a logical step towards offering our customers further choices for lead identification,' said Dr Mark Ashton, Evotec executive vice president, business development. 'We feel that our ability to offer the screening of natural products is complementary to also providing access to our high quality, small molecule library.'

'This strategic partnership provides new and exciting opportunities to find novel drug leads resulting from our breakthrough fungal fermentation technology,' added Dr Liam Evans, ceo of Hypha Discovery.
Companies