Evotec signs screening agreement with Active Biotech
Evotec to work with Active Biotech to identify small molecule modulators of a biological target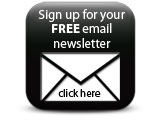 Evotec has agreed to work with Swedish biotechnology company Active Biotech to identify small molecule modulators of a biological target, selected by Active Biotech, involved in immune disorders and cancer.

The German drug discovery company will use its expertise and technologies in assay development, high throughput screening (HTS) and surface plasmon resonance (SPR) screening for the identification and validation of novel hits. Evotec will screen its Lead Discovery Library in order to maximise the probability of finding high-quality medicinal chemistry starting points.

Dorthe da Graca Thrige, director of development at Active Biotech, said: "We believe Evotec's Lead Discovery Library will enable us to generate high-quality hits, ensuring a smooth transition to medicinal chemistry activities. Importantly, the hits identified in the HTS will complement the ongoing lead optimisation of compounds identified in-house."

Dr Mark Ashton, executive vice president of business development at Evotec, added: "We look forward to supporting Active Biotech in its quest to find novel treatments to address immune disorders and cancer."


Companies