Evotec strategy pays off in 2009 results
Growth of business and execution of restructuring programme lead to strong performance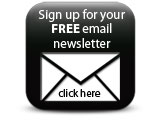 The strategic measures taken by Evotec during 2009 were clearly reflected in its financial results for the year. The firm's discovery alliances are growing significantly and it increased and delivered on all financial targets.

Total group revenues amounted to €42.7m, an increase of 8%, compared with the same period in 2008.

The company said the increase was 'particularly pleasing' because in 2008 it collected three milestones payments of €8.5m as part of its strategic alliance with Boehringer Ingelheim, while in 2009 milestone payments from this collaboration totalled €4.0m.

Evotec's operating loss before exceptional items decreased by 57% to €19.6m owing to this performance and reductions in expenses.

In 2010, total group revenues before out-licensing income are expected to grow by at least 15%. These assumptions are based on a strong February order book of approximately €28m, anticipated new contracts and contract extensions, as well as the achievement of certain milestones.

With the restructuring measures taken in 2009, Evotec has significantly reduced its cost base going forward. In addition, the company expects r&d expenses to decrease considerably from 2009 levels.

In 2010 the company will focus on key programmes and targets to invest approximately €10m in r&d in 2010. As a result, Evotec's Group operating result is expected to improve significantly over 2009.


Companies