Ex-FDA Commissioner returns to old venture capitalist firm
Scott Gottlieb is returning as 'special partner' to his former life science investment company, New Enterprise Associates, just two months after leaving the FDA
Ex-FDA Commissioner, Scott Gottlieb, is rejoining the biotech world this week. He will be returning as 'special partner' to his former life science company, New Enterprise Associates (NEA), says the American Pharmacists Association
Prior to being appointed as head of the FDA in 2017, Gottlieb had spent ten years at the venture capitalist business. He is now returning just two months after stepping down from his post leading the FDA.
The firms' activities primarily consist of investing in companies in stages ranging from seed stage through to growth stage across an array of industry sectors. With over US$20 billion in assets under management, NEA was the world's largest venture capital firm in 2007.
"Throughout his prior 10-year tenure at NEA, Scott's broad expertise was a tremendous asset for our healthcare practice and portfolio companies," said David Mott, General Partner and Head of Healthcare Investing at NEA.
Gottlieb will now return with more experience than ever. In his time as Commissioner, he made the most new approvals per year and has truly seen all sides of the regulatory marathon that is getting to that point.
Mott added: "We are proud of his contributions to advancing innovation and increasing the quality of patient care as head of the FDA, and we're thrilled to have him re-join NEA, this time as a full-time investing partner. Scott will be based in our Chevy Chase, Maryland, office and will be an active investor across the full spectrum of our healthcare activities, with a particular emphasis on biopharma and healthcare services. Scott is an invaluable resource for our entrepreneurs and our investing team as we work together to advance new products and services to better serve patients."
Gottlieb was famous in his time as Commissioner for providing regular updates on Twitter, and for generally having a large online presence. His reason for stepping down placed emphasis on its effect on his personal life, rather than the job itself. With this in mind, it seems no surprise that he has continued to provide online updates on topics he is passionate about, especially within the pharmaceutical realm.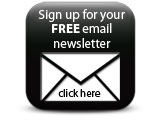 Startup and businesses looking to the company for investment will inevitably have an opinion on Gottlieb's participation in the company. Whether positive or not, it appears the man himself is happy with the move, tweeting: "I'm delighted to rejoin the venture capital firm, where I worked for a decade prior to my most recent government service; and help support the innovation economy that's leveraging science to advance care, improve delivery, and expand consumer choice."
Companies