Exceptional medicinal chemistry solutions
The Solutions for Medicinal Chemistry document is available to download
Find out about the latest advances for Medicinal Chemistry Solutions, from the award winning semi-preparative Supercritical Fluid Chromatography (SFC) Nexera UC (developed in collaboration with pharmaceutical companies consortium - ETC) to the new UHPLC Nexera series with A.I. technology.
Now more than ever medicinal chemists are under pressure to creating new molecules with desired therapeutic properties in shorter time frames. Driven by advances in chemical synthesis, instrumentation and high throughput screening technology; the implementation of new technological advances has become essential to all laboratories looking to gain the upper hand.
Manufacturers investing R&D resource into refining Supercritical Fluid Chromatography technology has led to a rennaisance of SFC being adopted by modern laboratories with benefits include; throughput (speed), recoveries and resolution.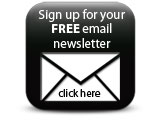 To learn more about the recently designed Nexera UC instrument and more, download the Solutions for Medicinal Chemistry document now.
Featured Companies