Expedeon introduces Lightning-Link Metal Labelling Kits
Kits are for use in multiple immunoassay-based applications to support single cell analysis
Image from a video on the company website
Expedeon AG has introduced Lightning-Link Metal Labelling Kits for use in multiple immunoassay-based applications to support single cell analysis. The new kits will enable users to enhance the phenotypic analysis of heterogeneous cell populations.
The enhanced capabilities will increase the multiplexing capability compared to fluorophore labelling, improving sample throughput and research output.
Metal labelling is a technique that uses rare metal isotopes as opposed to fluorophores for antibody labelling, distinctly increasing the available analytical spectrum. Because the metals do not produce the background noise associated with fluorophores, multiplexing capabilities are greatly increased.
This technique is utilised in numerous fields such as immunology, oncology, phospho-proteomics and haematology through its associated applications, such as dissociation-enhanced lanthanide fluorescence immunoassays, multiplexed ion beam imaging, x-ray fluorescence and mass cytometry (cytometry by time-of-flight).
By using antibodies (or other probes) labelled with purified metal isotopes, mass cytometers can detect more than 50 different parameters at a single-cell level, exceeding the dimensionality of any other flow cytometry methodology currently on the market.
Expedeon's metal labelling kits require just 30 seconds hands-on time, a significant improvement from current available methods which require hours to perform, and offer clear improvements in terms of efficiency and ease of use.
The immunoassay market is a core focus of research in biotechnology, with an estimated market value of US$1.6 to $1.7 billion according to a 2017 industry survey. Additionally, global investment in applications such as mass cytometry continues to increase, with Japan, China and the Americas leading the way in adoption of new technologies.
Dr Heikki Lanckriet, CEO, Expedeon AG, said: "The single cell biology market continues to be one of the fastest growing markets within biotechnology. With researchers increasingly looking to deliver more information within each assay, it is clear that higher-plex solutions will dominate the space."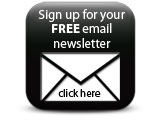 The first 10 metal labelling kits will be showcased by Expedeon at the CYTO 2019 conference, 22-26 June, Vancouver (Booth 121).
Companies