FDA allows ADMA intravenous globulin back on the market
Contract Manufacturing | Ingredients | Regulatory
This is not the first release of this drug to the US, after initial approval in 2012, it was removed due to manufacturing and compliance issues
ADMA Biologics has revealed that the US FDA has approved the company's Prior Approval Supplement for BIVIGAM (immune globulin intravenous (human), 10% liquid).
The company, headquartered in New Jersey, is a biopharmaceutical and speciality immunoglobulin provider that manufactures, markets and develops speciality plasma-derived biologics for the treatment of immune deficiencies and the prevention of certain infectious diseases.
The FDA's approval of the PAS for BIVIGAM once again approves the use of the company's optimised intravenous immune globulin (IVIG) manufacturing process and enables ADMA to commence the marketing of BIVIGAM in the US to patients with Primary Humoral Immunodeficiency.
Checkered past
This is not the first release of this drug on the US market. The globulin received its initial FDA approval in December 2012 with Biotest Pharmaceutical, passing clinical study with good results. But in December 2016, Biotest received a warning letter and voluntarily suspended commercial production of BIVIGAM due to certain manufacturing and compliance issues.
Subsequent to ADMA's acquisition of the Biotest Therapy Business Unit assets in June 2017, ADMA resumed production of BIVIGAM during Q4 of 2017, successfully manufacturing three conformance lots using the company's optimised IVIG manufacturing process.
ADMA anticipates the re-launch of BIVIGAM for commercial sale during the second half of 2019.
Adam Grossman, President and CEO of ADMA, said: "The FDA's approval of BIVIGAM's modified manufacturing process validates our commitment to optimising the ADMA IVIG manufacturing process and signifies the extensive and successful remediation and turnaround of our Boca Raton, Florida manufacturing facility."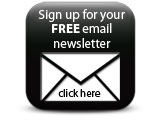 Grossman added: "We are pleased to re-introduce BIVIGAM into the market, where demand for IVIG therapy continues to outpace supply. The $6 billion US market for IVIG continues to grow and the relaunch of BIVIGAM can help to alleviate a portion of the tight supply for this important patient population, where dependable and consistent supply of IVIG is critical to patients' well-being."
Companies