FDA asks for more data on Merck's MS drug
Finance | Research | Regulatory
Requests more safety data or new clinical trials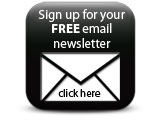 Merck KGaA says the US Food and Drug Administration (FDA) has not approved its oral multiple sclerosis drug cladribine in its present form, instead asking the firm to provide more information.

In a so-called complete response letter, the US regulator has asked the German pharmaceutical firm to provide an improved understanding of safety risks and the overall benefit-risk profile either through additional analyses or to carry out new trials.

Merck said it plans to meet the FDA to clarify next 'whether data from completed and ongoing clinical studies can address the Agency's questions'.

Merck is currently conducting clinical trials – the Clarity Extension and Oracle MS2 studies – with cladribine tablets, with top-line results expected by the end of 2011. Top-line results from another study, Onward3, are expected in the first half of 2012.

Cladribine tablets are already approved and available under the trade name Movectro in Australia and Russia as a treatment for relapsing-remitting MS and are under regulatory review in other countries.


Companies